A couple of weeks ago I ran one of my classes through a very simple exercise; I held up a big block of chocolate and told the class that they needed to decide how it would be distributed amongst them.
You would not believe the extremes I've seen people go to for the sake of a $5 bar of chocolate
30 students were divided up into 5 groups and told that they needed to elect a 'speaker' for each group, who would represent their interests in a vote. The vote would be conducted by these speakers in a majority-rules approach; ie. a minimum of three votes would be needed for a decision to be made. If a majority decision was reached it would be final and binding, empowered by the divine authority of myself as lecturer (I make my own entertainment in the job).
Once the rules were laid out the students split into groups, quickly elected their speakers (more often than not choosing students who were the most comfortable with public speaking and contributing to class), and got down to their discussions. After 10 minutes of internal politicking, I suggested to them that I hadn't said they couldn't speak to other groups, and thus the lobbying began, with each group trying to sound out the intentions of others, recruit allies and create scapegoat rivals. All very entertaining to watch, but so far pretty standard stuff, right?
After a total of 15 minutes discussion was called to a halt and the five speakers were called to the front of the class. I told those speakers they would now vote on how the chocolate would be distributed, but that they were welcome to discuss it amongst themselves first. I also mentioned that they were welcome to do this either publically in front of the class, or privately in the corridor if they preferred.
They chose the private option.
And it was right about then that the rest of the class started getting antsy.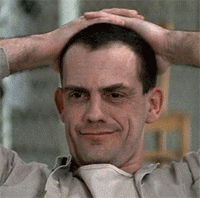 Muttering started up in corners, I heard an awkward joke or two, and eventually someone asked me the question directly; "Couldn't they just vote to keep all the chocolate for themselves?"
To which I answered: "Yep"
Needless to say, the majority of the class wasn't too happy with that answer, and started reacting with varying degrees of cynicism, outrage, laughter or annoyance. All of which were very valid, but none of which really mattered anymore – because as they'd just figured out, they'd just found themselves completely subject to the whims of five people who had every opportunity and virtually no disincentive to screw them all over.
And screw them over they did! The 5 speakers returned into the classroom and were given pieces of paper to write their votes down on, ensuring anonymity to prevent a last-moment round of debate. And sure enough, the chocolate ended up going to only 5 people. Guess which ones they were.
This is a pretty basic example of how a governance system can go wrong, and isn't particularly original in itself. But what really fascinates me about this exercise is the point where people start to pay attention, versus when they needed to pay attention – or to put that another way, the point where they realised they were getting screwed over, versus when they were actually getting screwed over.
In this chocolate exercise the point where my students started to pay attention/realise they were about to get screwed over, was when the 5 speakers left the room – this made it pretty obvious to everyone that those speakers could (and likely would) choose not to represent their group's interest at all, and just keep all the chocolate for themselves. There were plenty of objections at this point and even a few attempts at insurrection – one cheeky bugger actually stole the chocolate bar, which swiftly got the divine wrath down on him (as I said, I make my own entertainment).
I actually followed the chocolate exercise up the next week by threatening to fail 5 random students and then asking them what they were going to do about it.
The idea is to demonstrate the power dynamics within the university, but I won't deny I found the most personally entertaining way of doing that.
But despite their best efforts, by the time the masses had figured out that a crisis was occurring and the system was in the process of screwing them, and even though they managed to figure this out before the crisis actually occurred, it was already too late.
Because the crisis was not when they needed to be paying attention, and/or were actually getting screwed over. That happened right at the start of the exercise when they selected their speakers.
At that point, under the system they were informed about from the beginning, every single student surrendered their power over the decision to their speakers. And everything after that, all those 15 minutes of intelligent debate and ferocious lobbying, meant absolutely nothing. There could have been a Nobel Prize winning economic theory for ideal distribution created in that process and it wouldn't have mattered squat, because once those speakers were elected, the only thing that the system rewarded anymore, was what 3 out of those 5 speakers could agree on.
And most disturbing of all? That critical, all-consuming decision when the masses handed off their power to the speakers, was given all of 10 seconds worth of consideration by the groups. It was a formality; an administrative inconvenience to deal with before the real topic could be discussed. The title of speaker was offloaded onto the first person who volunteered without contest or objection, let alone any concern for their integrity, or the establishment of any guarantees they'd actually represent their group's interests. 
An experience I imagine my US-based readers are far too familiar with.
No one thought about how the system might actually play out, nor challenged the rules they'd been given, and despite the fact that the block of chocolate cost $5 total and was bought from a shop all of two minutes walk away, no one refused to participate in the exercise either. And while they all realised they'd been screwed – well after the point where they were – their first reaction was to turn on their speakers. The fact that I had blatantly set them up to fail didn't come up until I pointed it out.
Now this little experiment is fun and all, but what on earth does this have to do with the ethics of resistance? Well allow me to introduce you to what is perhaps the scariest thing I have encountered as an ethicist since I learned about automation: the Chinese Government's Social Credit System.
For those that haven't run across this yet, what we have here is system the government has set up to reward positive, and penalise negative social behaviour. The system is still very much a prototype at this point, so details are somewhat sketchy and prone to change, but there is no doubt that it is already in operation and has affected thousands of Chinese citizens already.
Within the system as it currently stands, you gain 'credit' for socially positive action (such as donating blood), and lose it for antisocial actions (such as not showing for a restaurant reservation without calling to cancel). In turn your total credit score affects you opportunities in society, including flight options, priority in use of public facilities, subsidies in private companies, and even the length of your wait in a hospital.
Additional sources of credit/debit are planned to be rolled out over time, along with more extensive consequences for both.
It is important to note here that this social credit system is entirely separate from the legal system – whether you agree with how far it goes or not, there aren't many (or any) successful societies out there that don't have some form of law in place to guarantee minimum standards of behaviour. But the idea of social credit goes way, way beyond that and starts to enforce not merely how we must behave, but how we should behave. And that means a massive increase in the amount of authority the government has over a citizen's life.
The opportunities for corruption here are off the fucking charts – whoever makes the decisions of what qualifies as socially 'good' and 'bad' will practically determine what behaviours are and are not permitted under this system, and the consequences it will bring about. Worse, whoever is put in charge of enforcing the system now has massive opportunity to extort citizens, under threat of destroying their credit, and thus their reputation, career, social life and virtually everything else.
Of course you may be thinking 'Well of course the Chinese government did something like that, they're effectively an autocracy. That sort of thing could never happen here!'
And you might be right. I'll go into quite a bit more detail about this sort of system in part 2 of this article next week, but suffice to say for now that the idea of such a system taking off in either Australia or the USA is far more plausible than you might think, and not even all that unprecedented.
But to bring this back to the title of this article; what does any of this have to do with the ethics of resistance? Simple really. Remember that chocolate exercise I mentioned at the start? Remember how my students didn't realise they were getting screwed until well after the point where they were? Well I have two very simple questions for you:
1. Are we still safe from a Chinese-style surveillance state? Or have we just not yet realised when we actually got screwed?
and,
2. At what point must a citizen stop operating within a system, and choose to break it instead?
Yeah, so enjoy that paranoia over the weekend! Christ knows I will be.